What do you get when you take two Hot Vintage Kittens and mix them together with RINGS OF FIRE and a twist of Burlesque? That's right…. Ticktoxic is the answer. Watch this pair of talented PIN-UP Sweethearts light up with flames and mesmerize you with their innovative hula gyration skills. You don't see acts like this everyday!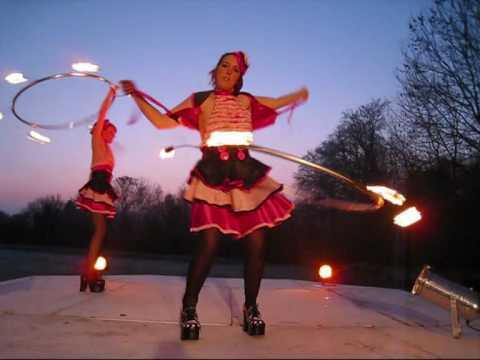 Look for an upcoming interview on PIN-UP TALK in the very near future.
I'd like to introduce the lovely, sensual, PIN-UP VIXEN…  MONICA LOREN. She is a newcomer in the biz and is flaunting her style with a vivid pizazz. Creative and outgoing… Monica is on the move and is taking no prisoners. Her interesting blend of classic vintage infused with an Edgy Fetish Twist results in visual treats full of color, attitude and sexiness. She has a very unique look that draws you directly in to her bewildering eyes and full luscious lips followed by the rest of her smokin' assets. Check out the interview to see what this sexy vixen shares and reveals to the world!