Let's take a peek at the beautiful, talented Burlesque Performer and Pin Up Model, Go Go Amy. She is a delightful entertainer that captures the retro culture of the 1940's. From designing her own costumes, modeling, dancing and teaching classes in Vintage Pin Up Modeling, this sexy soul is sweet as candy. She is an inspiration to many and is nothing less than a pleasure to arouse your senses with her style.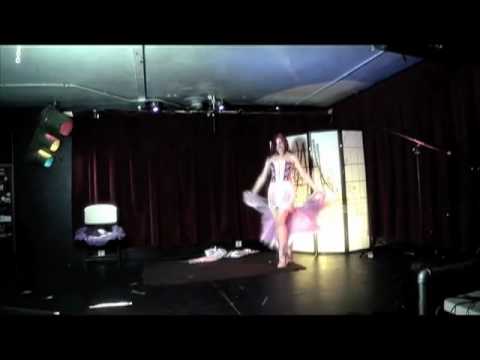 Look for an upcoming interview on PIN-UP TALK in the very near future.
All the way from Royal Windsor England hails PIN-UP MODEL Amy Oh!. This beautiful blonde bombshell is a real heart breaker. Her dazzling smile and crystal blue eyes can light up the darkest of rooms and simply radiate in her photos. Amy Oh! was  kind enough to give us an interview and share with us a little bit more about herself and her passion for the PIN UP Era and it's Lifestyle.
"Welcome to the show my friends"… That's what modern day burlesque performer RED HERRING is all about… The Show. She is indeed what she proclaims herself to be, which is "A Professional Distraction".  There's something about this fiery redhead from Canada that burns through  to the core of your mind desiring more of her tease.  Playful, suggestive, animated, sexy, sensual and turbulently exciting, the Red Herring encases a sweet innocence  paired with a deviant little twinkle. A combination of traits that would start a blazing fire within your soul almost instantaneously. If you have the opportunity to see her show live in person, do it!
Look for an upcoming interview on PIN-UP TALK in the very near future.