Burlesque comes in many different flavors and styles. One of those styles that I really enjoy watching is the artistry of the Aerialist Burlesque Performer. This type of burlesque takes a tremendous amount of discipline, flexibility and control. The video featured below is of Aerialist Burlesque Performer Sadie Hawkins performing at the Eyedrum, in Atlanta, GA. Backed by a live acoustic quartet, in the midst of the crowd with all eyes locked and loaded, Sadie delivers an extremely sexy and deliciously haunting performance that infuses sensuality and desire in the air.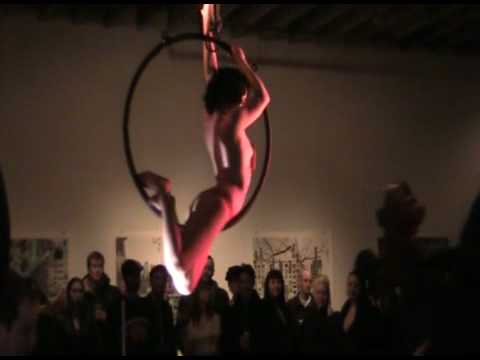 Look for an upcoming interview on PIN-UP TALK in the very near future.
The Art Of Burlesque founders a beauty for inventive thinking and building a storyline within the performance. Uniting Humor, Naughtiness and Glamor provides a provocative outcome that is unique to each in their own right. NASTY CANASTA delivers a dark sublime sketch of the infamous Groucho Marx in a delightful treat that is creative and sexy. Originality is key and Nasty Canasta is indeed as original as they come.
Look for an upcoming interview 0n PIN-UP TALK in the very near future.