When you're in the mood and you want nothing more than a really good grind, then the classy, sassy and extremely sensual Ophelia Opium has just what "The Doctor" prescribed. Feel and witness the essence of naughtiness radiate your mind into a totally euphoric state. This is a spectacular example on how the "Art Of Burlesque" has transformed in todays modern times. Get a bucket of ice, because you're going to need it after you watch this.
Look for an upcoming interview on PIN-UP TALK in the very near future.
What do you get when you pair four stunning women that cross the barrier of Burlesque and integrate it with the art of Belly Dancing? The unquestionable answer is Slinky: The Nekyia Belly Dance Burlesque. These gorgeous performers tap into a whole new world of sexy and sensuality. Graceful, Exotic, Erotic and Seductive, this is a must see show if you ever have the opportunity to witness it in person. It is a total arousal of the senses and a performance you are sure to enjoy completely.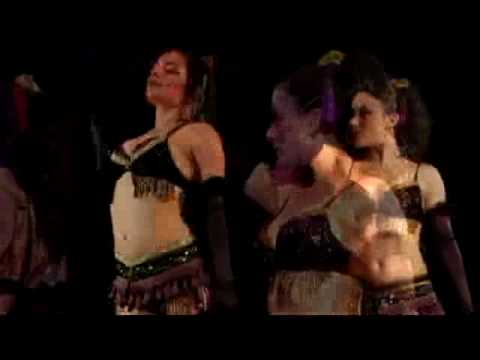 Look for an upcoming interview on PIN-UP TALK in the near future.
Le Teaze featured performer Cherry Von Topp graced the audience with her sensual acrobatic pole dance that was extremely sexy and classical. She puts her heart into everything she does and it truly shows in all of her performances. We hope you enjoy the video and if you have an opportunity to see her live, do it. You won't be disappointed.