Talk about explosive… Dinah Might is a force that will demolish your foundation. She has a naughty, sexy, playful attitude that shines, torments & tantalizes the masses. An eloquent style paired with a sassy demeanor only scrapes the surface of this wild beauty. Hold on tight cause you're about to get blown away by Dinah Might!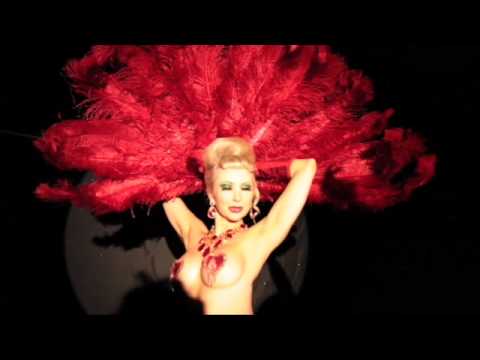 Look for an upcoming interview 0n PIN-UP TALK in the very near future.
"Welcome to the show my friends"… That's what modern day burlesque performer RED HERRING is all about… The Show. She is indeed what she proclaims herself to be, which is "A Professional Distraction".  There's something about this fiery redhead from Canada that burns through  to the core of your mind desiring more of her tease.  Playful, suggestive, animated, sexy, sensual and turbulently exciting, the Red Herring encases a sweet innocence  paired with a deviant little twinkle. A combination of traits that would start a blazing fire within your soul almost instantaneously. If you have the opportunity to see her show live in person, do it!
Look for an upcoming interview on PIN-UP TALK in the very near future.