Talk about explosive… Dinah Might is a force that will demolish your foundation. She has a naughty, sexy, playful attitude that shines, torments & tantalizes the masses. An eloquent style paired with a sassy demeanor only scrapes the surface of this wild beauty. Hold on tight cause you're about to get blown away by Dinah Might!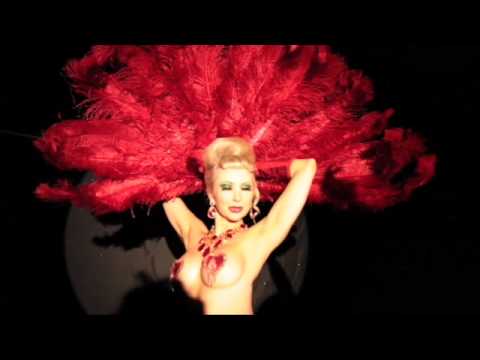 Look for an upcoming interview 0n PIN-UP TALK in the very near future.
Smoking, Hot, Sexy, Sweet and Tasty… These are just some of the words that come to mind when I think of burlesque performer Elle Amour. Taken from the French, …"Elle" stands for "She" and "Amour which means "Love". I think it's absolutely appropriate, because "SHE LOVES" the stage.  Elle has a certain kind of playfulness about her that peaks your curiosity that can suddenly switch to a naughty, raunchy kitten in the blink of an eye.  What a beautiful thing that is!
Check out her performance below and witness it for yourself…
You'll be glad you did.
Look for an upcoming interview on PIN-UP TALK in the near future.
Here is the stunning Millie Dollar performing her act… JEALOUSY. Like Millie… this routine is SUPER HOT and makes your eyes simply sizzle! She is filled with a classy, sassy, naughty demeanor that is fun and playful and she also has an incredible likeness to the infamous Jane Russell. Enjoy the video and keep a look out  for an Interview with Millie Dollar in the very near future.