Here is the stunning Millie Dollar performing her act… JEALOUSY. Like Millie… this routine is SUPER HOT and makes your eyes simply sizzle! She is filled with a classy, sassy, naughty demeanor that is fun and playful and she also has an incredible likeness to the infamous Jane Russell. Enjoy the video and keep a look out  for an Interview with Millie Dollar in the very near future.
Here's a video of the Burlesque Troupe Le Teaze performing "TAKE IT OFF" at the event… CURTAIN CALL …held, in October 2010, at the CL Space, in Ybor City.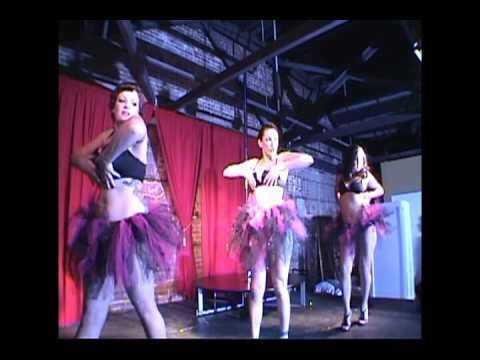 Le Teaze is part of the PIN UP AMERICA NETWORK!