Archive for the 'Featured Articles' Category
How to find the right fit with style
If you're tall, you know it can sometimes be difficult to find clothes that fit right and look good. Many stores now offer plus sizes, but it's not typical to find women's tall sizes at most chains. However, there are big and tall stores in larger cities that specialize in plus size and tall girl clothing.
Fitted Clothes Flatter
Finding the right fit is the most important thing when shopping for clothes for tall girls. You may find a really feminine or stylish blouse, but it won't look good if it's short in the arms or waist. When you put the effort into buying the right size or getting clothes altered, you'll feel more comfortable and confident.
To make finding your size easier, all big and tall girls should get measured. You should know your inseam, arm length, waist and chest width. Tall girls usually have a hard time finding pants that are long enough. Knowing your exact sizes will save time shopping and get you closer to that perfect fit.
Styles That Matter
Certain styles look best on tall girls. Boot-cut jeans are really flattering because they don't add bulk, and they also won't make your legs look super skinny and lanky. Low- to mid-rise jeans are the most flattering on tall women because anything higher can add more length to your body.
There are a few things you should avoid if you're tall. For skirts, don't go much longer than the knees. Pencil skirts paired with a tucked-in blouse divides your upper body, creating a waistline and giving you more shape. Avoid necklines that crowd or cover your neck. Hiding this part of your body will make tall girls look even taller.
There is a lot of tall girl clothing that matches the trends for 2011. High boots look great on long legs, over jeans and leggings. Sweater dresses are still in fashion and suit the tall body type. Matching it with a belt will give you a waist and break up your lengthy body.
The great thing about being tall is that patterns and designs look good. Feel free to fill your wardrobe with lots of colors and materials.
One thing never changes: People like to look to the past. They long for old movies, fashions and music. It's no different with art, including pin-up art: Retro pin-up is now in great demand by today's art collectors. Perhaps it's the combination of innocence and sultriness embodied in the work of the greatest retro pin-up artists. But retro pin-ups have never been worth more. That's why when collecting these vintages pieces of art, it's important for new collectors to know exactly what they should be looking for. The quality of artist, of course, is the biggest factor in determining the worth of a retro pin-up poster. Certain artists just carry more weight in this field.
Harry G. Peter, for instance, is a favorite among fans of retro pin-up. Peter was one of the most famous illustrators of the popular Gibson Girls pin-ups. Peter was also a main artist on the early Wonder Woman comics. Peter's Gibson Girl work paved the way for the famous pin-up artists that followed. They all retained at least a bit of Peter's influential style in their own work, most notably his ability to suggest a hint of naughtiness in women who otherwise embodied nothing but innocence. Another famous retro pin-up poster artist is the talented Alberto Vargas. He may even be rightfully considered the genre's most influential artist of all time. Vargas' watercolor and airbrush creations gained most of their fame during the years of World War II. It was during this time that he created a series of extremely valuable and well-regarded pin-up portraits for Esquire magazine. More famously, pilots in World War II often flew fighter planes whose nose cones sported Vargas pin-up girls.
Vargas' equal might have been George Petty. This artist is famous for his signature creation, the Petty Girl. Petty worked from the 1930s through much of the 1950s, and his Petty Girls, always provocatively posed, donned not only pin-up posters but calendars, billboards and advertisements. Even the biggest companies commissioned Petty Girls for their advertisements. These firms included Pepsi Cola, MGM Motion Pictures and Time Magazine.
One more master of which collectors of retro pin-up posters should be aware is Enoch Bolles. This artist made his name by drawing risqué art of flapper girls. He employed a unique Art Deco story to his work. He was also famous for the creative way he included props – everything from brooms to table lamps – in his work. Collectors of retro pin-up have a wide variety of artists to choose from when beginning their collection. Peter, Vargas, Petty and Bolles, though, represent a good starting point for any novice collector.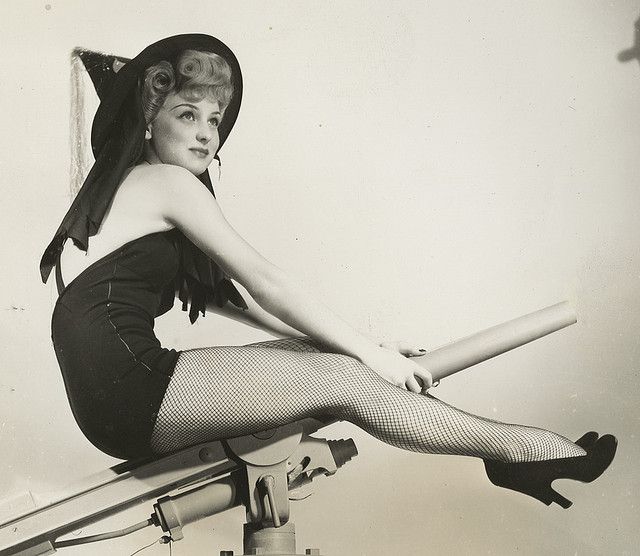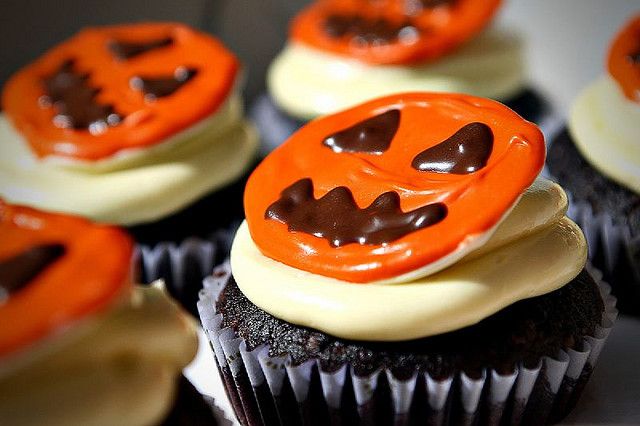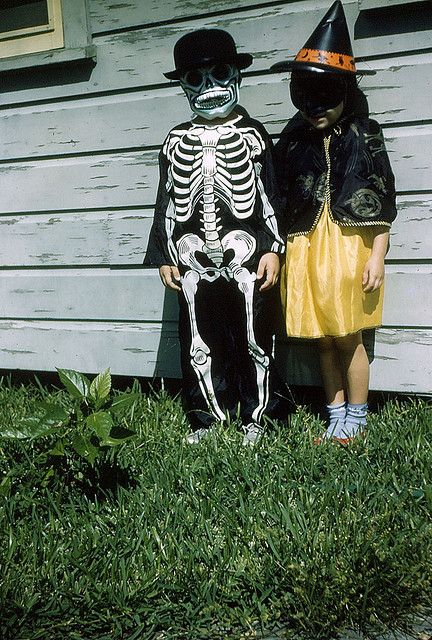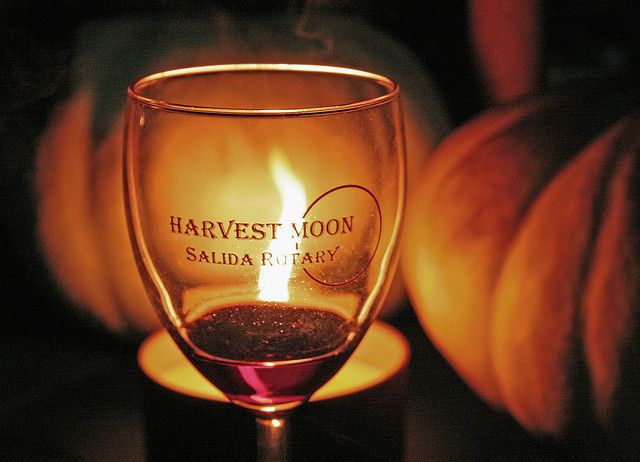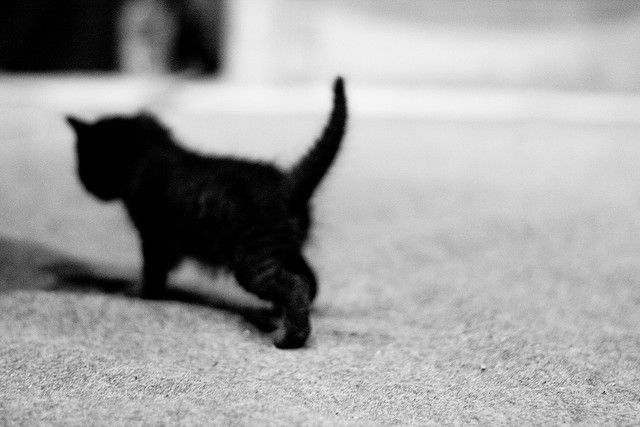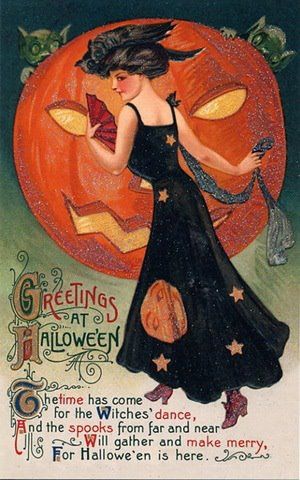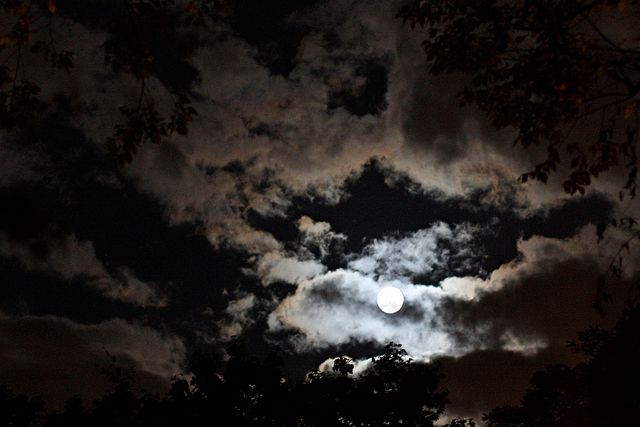 ♥

♥

♥
The twinge of excitement that's been building since the stroke of midnight when August ushered in September, has grown to near peak capacity, as Halloween looms just four days away now.
My most favourite and beloved holiday (and, aside from my wedding anniversary, day of the year, period) since I was the size of a mini pumpkin, Halloween is an event that I wait for with more enthusiasm than a vampire pouncing on an unsuspecting victim in the shadows.
To me it is a night of magic and enchantment, heightened senses, mysteries, fun, games, scrumptious treats, treasured decorations, taking on a new persona (through my costume), recounting October 31st's past, and delighting in every single second of this unique, endlessly awesome day.
One can never have too many Halloween decorations, in my books, nor pieces of candy, costumes, friends to celebrate it with, or eerie, hauntingly beautiful, or playful All Hallow's Eve themed images to look at.
To that end, I knew that I wanted this edition of Flickr Favourites to be devoted to a day that has brought me more merriment over the years than I could ever shake a witch's broomstick at, and which I know is also a treasured, deeply beloved celebration for many of you, too.
I hope you enjoy and garner inspiration from these hair-raisingly marvelous October 31st themed images of past and present, and am wishing you each the happiest countdown to Halloween, my dearest ghouls, hobgoblins, sorceresses, werewolves, and ghosties!